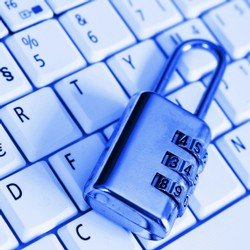 When using online dating websites it is important that you stay safe. Although you are not meeting and talking to people face-to-face, you could still put yourself in situations you are not comfortable with. As long as you act sensibly and responsibly, online dating will be safe for you. Below is a list of useful online dating safety advice to help you stay safe when using online dating websites.
Safety Advice
Ensure you feel comfortable at all times when chatting online, if you don't feel content chatting to someone, then stop.
Don't publish any personal data, such as your full name, phone number, email address or address. This will help to protect your identity.
Guard your financial information. You are on a dating website to discuss dating, not your financial situation. By mentioning finances, you could find yourself attracting scammers or someone who is influenced by money.
If someone is abusive stop chatting to them and report them straight away to abuse@completelyfreedating.co.uk. Abusive outbursts followed by immediate apologies are not good signs so avoid chatting to these people even after an apology.
Watch out for scam artists. Their aim is to scam people out of money often by telling sob stories to make you feel sorry for them. Never offer or send anyone any money no matter how tempting they make an offer sound, if it seems too good to be true, it more than likely is!!! Scammers are usually easy to spot due to money being asked for when chatting. If you are asked for money, stop chatting to them and report them immediately to abuse@conpletelyfreedating.co.uk.
Be aware that people don't always tell the truth, so trust your instincts and stop chatting to them.
If you wish to email someone not using the dating website then it is advised that you use a different email account than your personal one. You can open a free email account, for example with Yahoo! Mail, Google Mail or Microsoft Outlook.com, so if things don't work out with the person you are chatting with, you don't risk any unwanted attention.
Before you agree to go on a date, make sure you know as much about the person as possible by asking lots of questions.
Don't rush getting to know someone. Take your time to find out as much as possible about them.
Remember you are in charge of your actions and you don't have to do anything you are not happy doing. Don't let anyone talk you into doing something you don't want to do.
Don't rush to meet up with someone. A patient person will be happy to wait until you feel ready to meet them.
Make sure you see as many photos as possible. The more you know about someone before you meet, the better.
Watch out for people who seem too good to be true, as they more than likely are. If a beautiful young model is looking for love, and looks and age aren't important to them, then stop and think if it is really likely?
Watch out for people who declare their love for you after chatting online for only a short period of time and having never met you. These people may also get upset when you want to chat to other people or end a conversation. These are signs of clingy people and could possibly even end up being stalkers.
Look out for uncertain characteristics when chatting. You can often get an idea of someone's personality in the way they chat to you online. For example, do they seem controlling? Or do they answer all the questions you ask? By avoiding answering your questions could make it look like they have something to hide.
Additional Resources