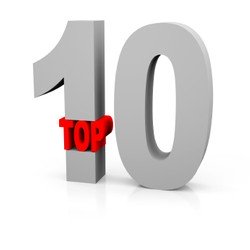 Whether you are planning to use online dating services or meet people in person, the following dating do's are applicable, so try to keep them in mind when dating.
1. Be on time…
Be punctual on dates otherwise you may give the impression you aren't interested in your date.
2. Compliment…
Remember to compliment your date. Flattery is always appreciated, especially on a date when you know the person you are meeting has probably spent a long time getting ready.
3. Look good…
Try to look your best and plan in advance what you are going to wear. This will save any last-minute stress over your appearance. See our articles what to wear on a first date and style tips for dating.
4. Be honest…
Be honest and tell your date if you don't want to meet them again, but in the nicest possible way, otherwise, you will be allowing them to keep their hopes alive about a future date. For more advice please see our article on what to do when a date does not work out.
5. Interesting…
Be an interesting person and talk about topics you think your date will be interested in. Be prepared and think of some topics beforehand to talk about and questions you could ask them. It is just as important to be interested in what your date has to say, so always listen to what they say. See our article on first date conversation for more guidance.
6. Attraction…
Date people who you are attracted to, despite what others may say. Don't change the type of person you like to date just because other people have an opinion. You can't control the type of person you are attracted to and you shouldn't have to change that.
7. Be original…
Be original when dating. Always keep plans in mind and visit new places. Being creative can be a huge advantage to you when dating as your dates will be memorable and you will have a greater chance of securing a future date. For ideas of where to go and what to do on a first date, see our article on first date ideas.
8. Action…
Dating requires action – you won't just meet someone by sitting on the sofa. You need to make it happen. Taking action can be in the form of using online dating services, or getting out in the world and meeting people. However, you choose to meet people, make sure you talk to as many people as you can to increase your chances of finding someone special.
9. Stay positive…
It is vital that you stay positive. This can sometimes be hard especially if a date doesn't end well. Surround yourself with positive people who are also dating which can help you to stay focused and optimistic. Being surrounded by negative friends can lower your expectations and make you feel negative.
10. Have fun…
Most importantly, have fun. Dating is all about meeting new people and enjoying yourself.