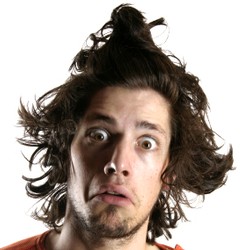 Getting your style right on a date, particularly a first date, is always important. Everyone makes instant judgements about people, whether it is consciously or subconsciously, we all do it and what people are wearing has a massive impact on that judgement. If you get your style right and look your best then the rest will hopefully follow. The following article lays out some style tips for dating that will hopefully help you.
Style tips for dating – What style is
Style is simply wearing what suits you and what you feel comfortable in and style for dating is no different. Anyone can learn how to dress for success and get their style right. Style is not about buying expensive designer labels, following the latest trends or having that 'must-have' accessory that all the celebrities have. As long as you have confidence and are self-aware you will be able to make the most of what you have. Style is about concentrating on your good bits so you look good and have genuine appeal.
Style tips for dating – Tips for women
The style for a first date can be difficult as you probably don't know your date well enough to know what they will like and dislike. Here are some style tips for dating for women to help you get your style right.
Avoid hairspray, it smells horrible and it is unpleasant to touch.
Avoid bright colours with nail polish and lipstick. It can look cheap and tacky.
Minimise jewellery, lots of jewellery doesn't make you look rich, it has the opposite effect and could make you look like a chav.
Minimise makeup; you don't want it to look like you put it on with a trowel. Always remember less is definitely more.
Minimise perfume; don't smell like you took a bath in it. If you can strongly smell your perfume on yourself, then you have put too much on.
Looking too trendy is a bad idea, your friends might be jealous but your date might not follow fashion and might not get it.
If you are prone to blushing or you flush when you drink alcohol then use a colour corrector base (green coloured foundation). If you are not sure, many department stores have makeup specialists who will be happy to help.
Never shop for an outfit on the day of your date. It will only stress you out and that is the last thing you want on the day of your date.
Wear a bra that fits and feels confident to show a hint of cleavage, but not too much. It is amazing how many women wear the wrong size bra and it really does show. If you are not sure, most specialist lingerie stores and department stores have free bra fitting services, use them.
If in doubt think Julia Roberts rather than Jordan, the mysterious look is a winner with most men.
For some clothing suggestions, please see our article clothing advice for women.
Style tips for dating – Tips for men
Fashion and style are normally considered to be a female thing but that is no reason for men not to bother. Here are some style tips for dating for men to bear in mind before going on that all-important first date.
Leave the comedy clothes and accessories in the wardrobe. T-shirts with slogans might offend, novelty cufflinks look naff and cartoon character ties just look ridiculous. They are never right for a date and certainly not the first date.
Don't wear a suit if you don't feel comfortable wearing one, you will simply end up looking uncomfortable and uptight and your date might think it is them making you feel that way.
Look smart and like you have made an effort. Looking like you have not bothered is insulting to your date and will appear arrogant.
Wear clothes that fit you properly. Clothes that are too big or too small never look good.
Wear antiperspirant deodorant. Wet patches under your arms are never attractive.
Less is more. Minimise aftershave and jewellery.
Avoid wearing sandals unless you have very good feet, if you're not sure then avoid.
If you have tattoos try to keep them covered on the first date. Some women love tattoos, but others don't so it is best to keep them covered on a first date.
Never try to impress your date with your fashion knowledge, particularly if you don't know what you are talking about, they might know more than you.
Compliment your date on what she is wearing, even if you don't like her outfit.
For some clothing suggestions, please see our article clothing advice for men.
Additional Resources