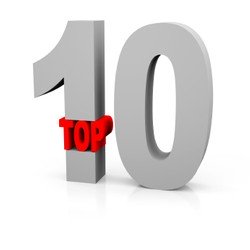 Using an online dating website can be a daunting task, the following top 10 online dating tips will help you get the most out of your online dating experience.
1. Profile…
Once you have decided to join a dating website complete your profile as soon as possible. The sooner your profile is showing, the sooner you will receive messages.
2. Details are everything…
Add as much detail to your profile as you can (without giving away private information, for example, your address). The further information you supply about yourself could lead to a greater volume of interest.
3. A picture speaks a thousand words…
Upload photos, but make sure they show an up to date clear image of you. Having photos on your profile will show that you are genuine about meeting people. Some people don't like to contact others if there is no photo showing, so by including a photo you are already increasing your chances of being contacted.
4.Be honest…
Be honest when completing your profile. There is no point pretending to be someone you aren't as you will only be found out if you were ever to meet another member.
5. Be forward…
Don't wait for others to make the first move. Be forward and send messages. The more people you make contact with, the greater chance you have of meeting someone.
6. Visit regularly…
Make sure you log on to the website on a regular basis to check for messages sent to you. It also gives you the chance to view new members swiftly.
7. Be polite…
Make sure you are polite and considerate when you are in contact with others. You don't want to give another member a reason to make a complaint about you.
8. No reply…
Don't be disheartened if other members don't reply to your messages. It happens to everyone and you will probably never find out the reason why, so it is important not to let it put you off online dating. Just concentrate on the members who do reply and send messages to new people.
9. Be safe…
Stay safe by keeping your wits about you and remembering that sometimes people are not who they claim to be. Review our online dating safety advice for more information.
10. Enjoy yourself…
Remember to enjoy yourself. Just sit back, relax and have fun chatting to others.